XO: A Kathryn Dance Novel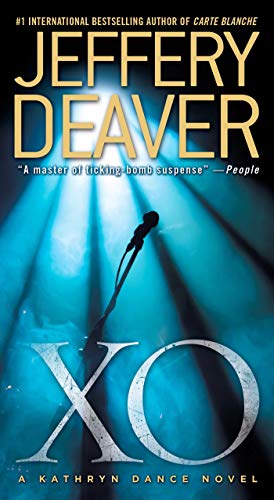 XO: A Kathryn Dance Novel
by Jeffery Deaver

International #1 bestseller Jeffery Deaver delivers a sensational thriller in which a beautiful young country-pop singer is stalked by an obsessive fan who thinks her big hit song was written just for him, featuring Deaver's popular character California Bureau of Investigation agent Kathryn Dance.

Kayleigh Towne's music career is just reaching new heights with her huge hit single "Your Shadow"—but increased fame is also bringing unwanted attention. An innocent exchange with one of her fans, signed with an "XO," leads Kayleigh into the dangerous and terrifying realm of obsession.

Edwin Sharp thinks Kayleigh's songs contain messages that speak directly to him. Despite her clear rejection and threats from lawyers and law enforcers, he remains convinced that "Your Shadow" was written just for him, and he announces he's coming for Kayleigh. Then a potentially fatal accident occurs at the concert hall where Kayleigh is rehearsing for a triumphant hometown performance, and she is convinced that someone—maybe Edwin—was there watching her from the darkness.

Speeding along over just three short days, this nail-biting thriller is filled with terrifying twists that will hold readers in rapt suspense until the final shocking revelation.