X WAR: Infiltration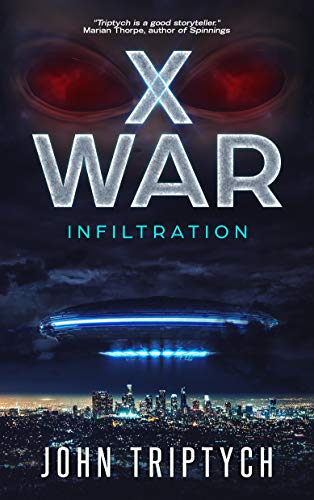 X WAR: Infiltration
by John Triptych

A series of events begins a shocking revelation that will change everything. Strange lights in the night sky, the disappearance of scientists on the verge of a breakthrough -a growing threat emerges from an unknown enemy- and the chosen few who will decide the fate of humanity...

Piper never wanted this, but now she's hearing voices- the pleas of her dead brother, telling her to run. Elsner, already down and out, risks destruction investigating a UFO cult. Perry once envisioned a doomsday emergency no one expected, but actually comes true. Thorne, a treacherous spymaster, plays both sides in his quest to survive the coming onslaught.

For Earth's inhabitants there remain many possibilities, yet one devastating reality: we are not alone.