Witch Way to Murder & Mayhem: A Witch Way Paranormal Cozy Mystery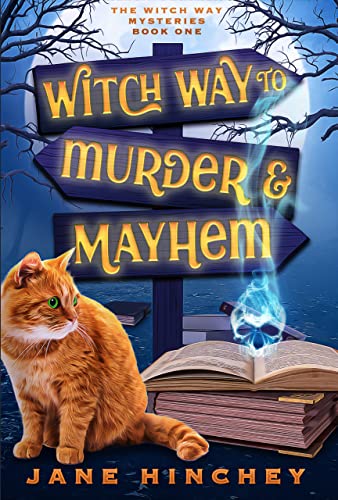 Witch Way to Murder & Mayhem: A Witch Way Paranormal Cozy Mystery
by Jane Hinchey

To call Gran eccentric is somewhat of an understatement. She has questionable fashion sense, cough, can anyone say bedazzled Ugg boots and a tutu? But my Gran? She is awesome. So when she suggested I buy The Dusty Attic Bookstore I was all in, after all, what could go wrong?

Try finding my high school nemesis dead on the floor of my newly acquired store for starters. Now I'm on the suspect list! Okay, so I just need to find the killer, clear my name, and pass my witches exam. Oh, didn't I mention that? Yeah, seems the stunt I pulled on my cheating ex-fiancee cost me not only my job but my magic.

My name is Harper Jones and this is not how I expected my return to my magical hometown of Whitefall Cove to go.