Winter King: Steamy Fantasy Romance (The Wyth Courts Book 1)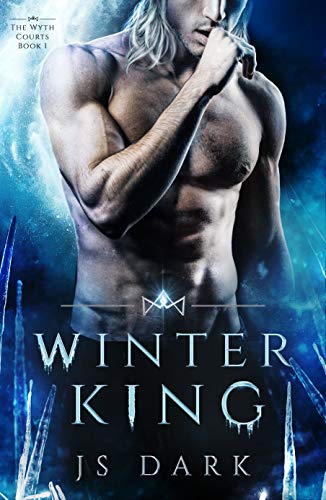 Winter King: Steamy Fantasy Romance (The Wyth Courts Book 1)
by JS Dark

His court is dying, and she's his only hope ...

Monsters of the Tywyll Forest have poisoned the Winter Court, unleashing a prophecy that demands a human sacrifice to save the withering land. Willing to do whatever it takes to save his people, King Cadewyn of the Winter Court ventures to the human world in search of one insignificant life to claim...

Amber was used to her life being in shambles, but getting kidnapped and whisked off to a magical fae realm was a new low, even for her. While feeling drawn to the fae King by a sizzling attraction, her apprehension builds to a panic over why he brought her there.

When Cade discovers that Amber is his mate, can he still carry out his plan to sacrifice her? Or will the malicious plotting of others within the court leave Amber trapped in the mystical realm with nowhere to run?

Winter King is a standalone steamy paranormal romance with a HEA. Each book in the Wyth Courts series will feature a different couple, with a complete story, and a HEA. Suited for readers 18+ due to language and sex scenes.