Whispers of Home: A Coming Home MM Small Town Romance (Pickleville Book 1)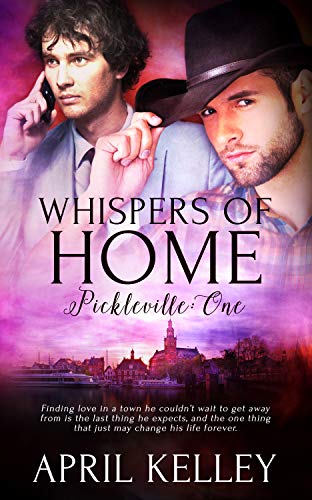 Whispers of Home: A Coming Home MM Small Town Romance (Pickleville Book 1)
by April Kelley

This is a republished story that has been completely rewritten and re-edited. It also has new content and added chapters. It is the start of a nine-book series.

Being a single dad isn't easy, especially when tragedy strikes. Going back home is his best option. The last thing he expects to find is love...

Jaron McAllister thought nothing would ever change in the small town where he grew up. The same bullies would harass him for being gay, and no one would really care. Still, Pickleville holds less danger for his six-year-old son than his rundown neighborhood in the city.

Despite his low expectations, he finds Pickleville isn't the same old tired farming town, although two things remain the same. The same bully wants to drag him down. And Travis Heath is still the hottest guy in town. And somehow Jaron has gained both of their attention. One offers nothing but pain. The other offers a love he's not sure he should trust.

From the author of the Rainbow Awards honorably mentioned, The Journey of Jimini Renn and the Saint Lakes Series comes the first book in the Pickleville series. The book features a single father trying to do what's best for his child and a sexy farmer who has looked for love in all the wrong places until he meets Jaron McAllister.