When the Vortex Lulls: Book One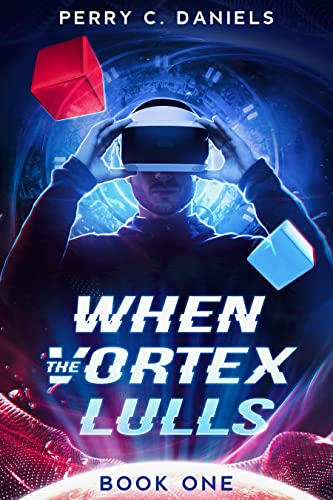 When the Vortex Lulls: Book One
by Perry C. Daniels

BOOK ONE Summary: Octavius enjoys the little bit of time he gets with his daughter; the circumstances of which casts him into a well of self hate and wishes he could go back in time to fix his mistakes. But, once his ex-wife delivers disheartening news, Octavius' life is turned upside down.

BOOK SERIES Summary: Octavius Gray just wanted his family back together, and he did whatever it took to make that happen. It was once he discovered a digital time machine hidden in the metaverse that he seized the perfect opportunity to finally have what he once lost.
First, it was desire. Second it was a means. Paired with desperate will power, he's created a loop, and he has no choice but to relive his mistakes and dabble with a mystery that is time itself, over and over, until he gets what he wants.
But when he uses up all his chances, and the vortex begins, it'll take all his wits and determination to get time to lull.