What Heals the Heart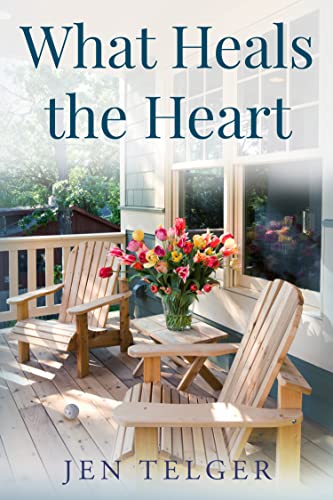 What Heals the Heart
by Jen Telger

From the enchanting and humorous mind of author Jen Telger comes the charmingly nostalgic and quirky town of Pullman Station. Join Annabelle Walker and her neighborhood friends as they navigate the perils of her unfortunate house placement between the two nastiest old bats in town.


Welcome to Pullman Station!

When seventy-something former best friends Cilla and Nattie had a falling out several years ago, eleven-year-old Annabelle Walker and her family were caught in the crosshairs living between them. While Annabelle's mother stresses the importance of carrying out one's Christian duty via kindness to all, she maintains a precariously delicate balance keeping both "gasoline" and "gunpowder" happy. As for Annabelle and her friends, they avoid both old women at all costs.

When a tragic accident rocks the town, and Cilla's past comes back to haunt, will she and Nattie be able to find healing and forgiveness and repair their treasured friendship before time runs out, or will they drive the entire neighborhood crazy until the bitter end?

Get your copy of What Heals the Heart today and head over to Pullman Station for all the action!

**Contains mild cursing.