We're Going Green! | If Not You, Then Who?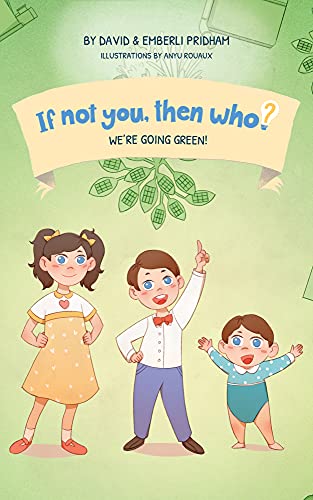 We're Going Green! | If Not You, Then Who?
by Emberli Pridham

A Picture Book for Kids Interested in the Environment. Ages 4-9

Can one invention make a difference? The Inventor's Fair is finally here and this year's theme is Going Green! Noah has been tinkering for weeks and he's finally ready to show everyone what he has come up with. Join Noah and the rest of the Young Inventor's Club to learn about the different ways we can all go green and make the world a better place. From solar energy to water conservation, the children of the Young Inventors Club explore the bright future of conscious environmental practices, and how every family can participate.
If you like fun, informative, and factual kid's books like The Magic School Bus, then you'll love the new STEM series If Not You, Then Who?, a recent Amazon bestseller. The books are fun to read for both adults and children and can be read on multiple levels. Younger children will relate to the main storyline, while older children will enjoy diving into the backstory of the inventions. All children will be invited to imagine their own creations.
If Not You, Then Who? aims to teach children about the inventions and patents in everyday life, inspiring them to create their own. This series aims to show that no dream is too big, and no dreamer is too small to succeed. Available in both Kindle and hardcover formats. Spark your child's curiosity and imagination now!