Voodoo and Vampires (The Blood Witch Saga Book 1)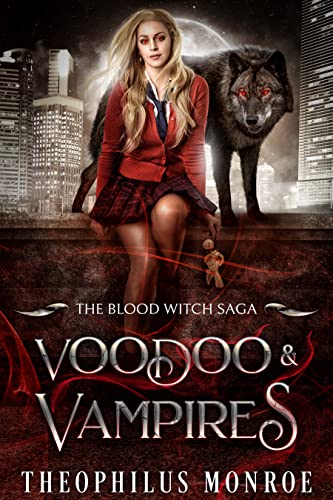 Voodoo and Vampires (The Blood Witch Saga Book 1)
by Theophilus Monroe

When one of the world's most gifted witches becomes a vampire, you'd be wise to heed this advice: Don't f*** with her.

I'm Hailey Bradbury: Hedge Witch and Vampire.
My sire was staked moments after I was turned.

As a youngling, the Voodoo Queen took me in. She taught me her art.

I've been working with the new Mistress of the Vampire Council.

She trained me in the ways of vampirism, the path of the night.

Witchcraft + Voodoo + Vampirism = what I call bloodwitchery.

Most witches won't mess with the power latent in blood.

It's dark. It's dangerous. But if you can master it...

You can harness the power of life itself.
I'm supposed to seduce and assassinate the vampire king…
He's defied the new vampire council.

The Voodoo Queen has evoked Erzulie, the Loa of Love, to render him susceptible to my allure

Once I've enthralled the king my orders are to stake him and cast a spell to harness the power that lingers in his blood.

But there's one problem…

He has enthralled me instead.

Go up and click 'Read for Free' or 'Buy Now' to find out how a young, powerful, witch embraces her newfound power as a young vampire.
Voodoo and Vampires is the first volume in Theophilus Monroe's expansive Blood Witch Saga. Hailey Bradbury was only nineteen when she was turned three years ago. She might be a young vampire—but she's an accomplished badass witch. After all, only the most daring of witches dabble in blood magic.

Readers of Monroe's Legacy of a Vampire Witch, Voodoo Academy series, or The Legend of Nyx, have encountered Hailey before. Now, she has come into her own. She may be a member of the Vampire council. Her mentor might be the Voodoo Queen. But no one tells this blood witch what to do. Voodoo and Vampires is an action packed Urban Fantasy with a heavy dose of closed-door Paranormal Romance.
Genre eBook of the Week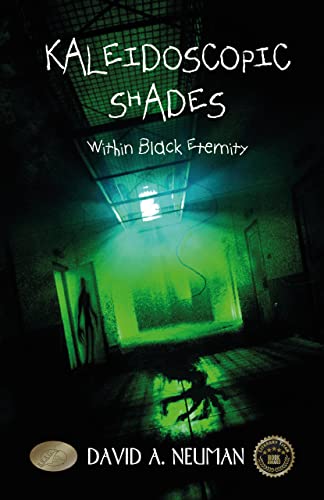 Reality is an illusion... Kaleidoscopic Shades - Within Black Eternity - now a multi-award winner and bestseller at Online Book Club for the past two months, is described as a hellish Alice