Unstoppable: Seven Universal Laws That Will Transform How You Pursue and Achieve Success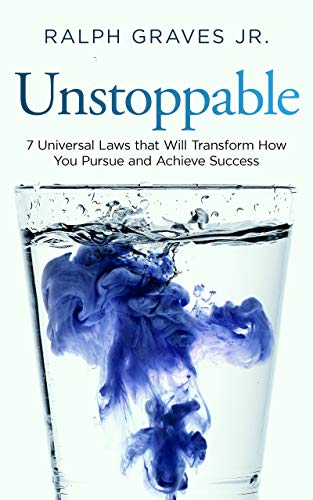 Unstoppable: Seven Universal Laws That Will Transform How You Pursue and Achieve Success
by Ralph Graves Jr.
No matter where you are right now, or what circumstances you face, lasting success is within your reach.
You've heard stories of people who have overcome unthinkable obstacles to achieve spectacular success. The difference between a life of meaning and a life of mediocrity often comes down to one thing—intentionality. But how does a person live each day with unstoppable momentum and focus?
Ralph Graves Jr. is the son of a minster and grew up in a Christian home, but his early years were filled with failures, setbacks, and missteps. After floundering in several dead-end jobs, he served for twenty years in law enforcement. During this time, he embarked on a path to discovering vital principles of leadership and success, which ultimately brought him to the seven universal laws that would transform his life—and can transform yours, too.
Now, as a church planter, family man, motivational speaker, business consultant, and co-founder of an inner-city nonprofit organization, City's Hope Community Development Corporation, Pastor Graves is prepared to share the keys to his successful life transformation with you.
This eminently practical and insightful book reveals:
– Seven universal laws that every person must follow to achieve success
– How to stop drifting through life and start exercising control of your future happiness
– The absolute importance of the right mindset and habits
– The blessing that comes from living for something greater than yourself
– How to keep your past hurts from holding you back
Plus, each chapter concludes with application-focused questions and action steps to guide you in making the seven universal laws a part of your daily life.
If you've only been dreaming about what your life could look like, it's time you stopped being a passive bystander and took charge.
Begin reading your copy of Unstoppable now to encounter the fundamental principles and purposeful tools that any person can pursue to achieve tangible success and a lasting legacy.