Unstoppable: How To Chase Your Dreams, Achieve Your Goals, and Find God's Best for Your Life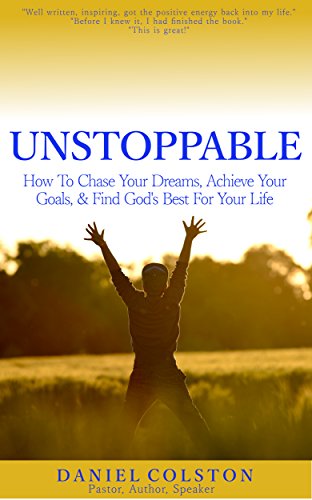 Unstoppable: How To Chase Your Dreams, Achieve Your Goals, and Find God's Best for Your Life
by Daniel Colston
Do you want to succeed at chasing your dreams and finding God's best for your life? Are you ready to silence all of your critics and surprise even yourself by discovering and unlocking your potential? Are you ready to be challenged, encouraged, and coached towards success?

In these pages Daniel Colston breaks down the 40 irrefutable keys to success that will revolutionize your life. You will grow closer to God and find new passion for chasing your God-given dreams.

This book is for the veterans of success as well as those on the precipice of new challenges in life.