Trial By Jury (A Rain City Legal Thriller Book 2)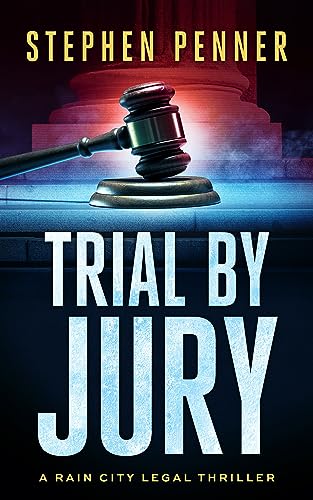 Trial By Jury (A Rain City Legal Thriller Book 2)
by Stephen Penner

Murder is an art form. And this one is a masterpiece.

Attorney Daniel Raine has recently gone out on his own and now is struggling to make rent. So when he's invited to a fundraiser gala at a downtown Seattle art gallery, he sees it as a chance to find some new clients among the city's wealthy elite.

And it works in the most unexpected way – when a young artist is found dead in the women's restroom.

The assigned detective declares it a suicide and the young woman's parents promptly sue the gallery owner for driving their daughter to take her own life. Raine is hired to defend the lawsuit and embarks on a mission to exonerate his client.

He soon realizes that the Rain City art world is a hotbed of intrigue, treachery and secret deals and becomes convinced that the young artist was murdered. But why? And by whom?

Raine finds himself navigating an unfamiliar world peopled by rich collectors, starving art students, and the beautiful and beguiling director of a local art school. Can he piece together what really happened on that fateful night and save his client from ruin?

Trial by Jury – the second in the brilliant legal thriller series featuring attorney Daniel Raine.