Tonight's Encore (For the Love of Pup Book 1)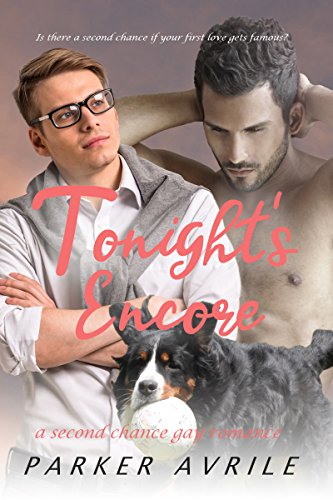 Tonight's Encore (For the Love of Pup Book 1)
by Parker Avrile
A second chance steamy gay romance between a hot rock star and a hotter doctor.

"Reed was an experiment. A good time I needed to leave behind to focus on my music."

Zac was once Bobby, a small-town boy raised by his grandparents in a mountain cabin. But he had to leave Bobby-- and Bobby's best friend Reed-- far behind if he wanted to claw his way to the top of the charts. Ten years later, bounced from the band he founded, he has nowhere else to go except back home.

"Zac says we're friends with benefits, but I wonder if I'm just a substitute for his old flame."

Reed hasn't seen Bobby for ten years after making the hard choice to leave music to study medicine. When cult musician Zac moves into the old Mason cabin, Reed didn't expect him to turn out to be his Bobby from way back when. And the freshly minted doctor certainly didn't plan on so much attention from tabloid gossip sites who keep insisting Zac and his ex are going to be reunited at any moment.

Can former friends find the love they lost, or will the paparazzi tear them apart for good?

This full-length standalone male/male contemporary romance novel includes the frank language and steamy situations you'd expect between two athletic men in their late twenties. It comes complete with a helpful Bernese Mountain Dog, an elopement, and a Happily Ever After. There are absolutely NO cheating incidents or cliffhangers involved in the making of this sometimes steamy, sometimes sweet small-town romance between a rock star and a doctor. Themes include rock stars, second chances, and best friends to lovers.

All novels in the "For the Love of Pup" series are standalones centered around a different couple. Feel free to jump in anywhere.