Time of the Dragon Boxed Set 1: Books 1-3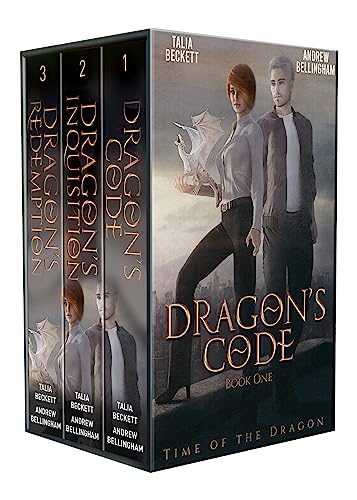 Time of the Dragon Boxed Set 1: Books 1-3
by Jess Mountifield

What do you do when you know the world is ending?
Earth is dying, and humanity is unaware.
The last of the dragons have charged themselves with protecting the planet. They've enlisted the help of other magical creatures to aid them, but not everyone follows the rules.
Some have a code of their own.
One of the last dragons born on Earth, Grey isn't happy with his life.
None of the dragons believe that the world can be saved, so why not go out with a bang?
Kelsey is living her life oblivious to the magic around her, no different from any other human in the world.
A chance encounter changes her whole world.
Kelsey sees something more in Grey, but can she adapt to this new world? Does she have what it takes to survive a danger she shouldn't know exists?
Included in this boxed set:
Dragon's Code
Dragon's Inquisition
Dragon's Redemption
Scroll up and click BUY NOW or READ FOR FREE to join Kelsey as she is thrown into intrigue and fantasy in the first three books of Time of the Dragon!