This is Where You Fold: A Poker Thriller (The Steve Ash Trilogy Book 1)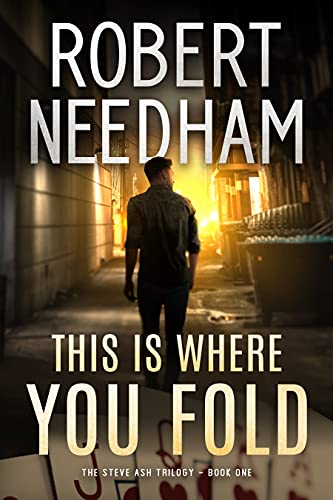 This is Where You Fold: A Poker Thriller (The Steve Ash Trilogy Book 1)
by Robert Needham

Facing financial ruin, Steve Ash decides to cheat at poker. But when the stakes become life and death, will he still take the gamble?

Cheated out of his business by a former friend, Steve has serious money problems. Anxious to support his young family, he's desperate to sort out the mess.
Fortunately, Steve has insider knowledge that the casinos have infrared cameras, capable of reading all the cards in play at the poker table, he designed them after all. With his tech skills and the weight of bad finances bearing down on him, Steve finds a unique way of reading the other players' cards.
Will he be caught, and lose everything he's ever loved?
"This is Where You Fold" is the first book in Robert Needham's Poker Action Thriller series. If you like fast-paced action, the raw emotion of winning and losing, and a story fraught with danger, you'll love Robert Needham's brand-new series.
Pick up "This is Where You Fold" to discover this exciting new series today!