The Wizard Slayer (The Wizard Slayer Saga Book 1)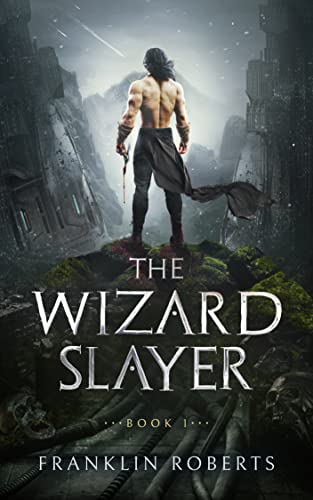 The Wizard Slayer (The Wizard Slayer Saga Book 1)
by Franklin Roberts

Magick turns men into gods. Men were not born to be gods.
Untold eons have bred the likes of Krael, a towering barbarian with canine teeth more akin to fangs and a feral prowess in battle that few can match. But behind his dark, savage eyes lies the strict training of religious zealots intent on eradicating the foul influence of magick.
Before the Wizard Slayer can continue his one-man crusade, the politicians of a corrupt megacity seek to enslave him in their selfish schemes of conquest. Krael has no choice but to escape to the Outlaw Kingdoms, a war-torn land crawling with the scattered remnants of fallen civilizations. Countless sorcerers have been slaughtered by his hand, but with the greatest assassin money can buy at his heels, the legendary Wizard Slayer comes closer to defeat than ever before.
The greatest ally on Krael's side is Prince Eledrith, but as the young noble struggles against fellow politicians and decadent predecessors, he finds he must also battle against his own sinister destiny. By blood and steel, Eledrith and Krael must fight for not only their lives, but the fate of the known world.
If you like the brutal action of Robert E. Howard's Conan, the dark fantasy of Kentaro Miura's Berserk, and the fast pace of old-fashioned pulp sword and sorcery, then you won't be able to put down The Wizard Slayer!
Buy The Wizard Slayer to experience a dark world of high adventure!