The Whisper of a Saint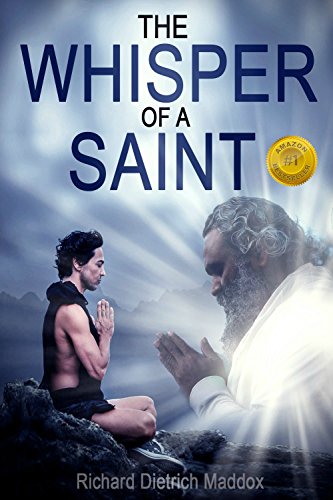 The Whisper of a Saint
by Richard Dietrich Maddox
No mountain is too high in the pursuit of enlightenment…
While most children played with toys, one boy received visions of a white-robed Holy Man. The American grew from adolescence to manhood, but he never forgot the images of his guru. When his teacher tells the 50-year-old pupil to leave the U.S. and find him on the other side of the world, the middle-aged student jumps on a plane bound for India…
But the American's journey of self-discovery has just begun. In the mystical mountain passes of the Himalayas, he approaches exactly what the Holy Man has prepared him for his whole life. Can the American find spiritual truth and Enlightenment in the modern world?
The Whisper of a Saint is an awe-inspiring spiritual novel. If you like the exploration of philosophical questions, ancient Indian spiritual guidance, and vibrant portrayals of the Himalayan wilderness, then you'll love Richard Dietrich Maddox's empowering tale.
Buy The Whisper of a Saint to embark on your own journey to enlightenment today!