The Wayward Mage: The Adventures of Jack Wartnose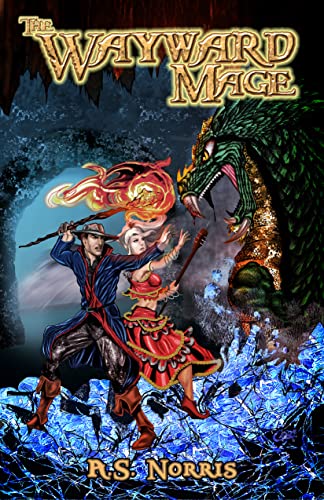 The Wayward Mage: The Adventures of Jack Wartnose
by A.S. Norris

So, you think being a mage is an exciting job class to choose?
Oh sure, it's fantastic being able to shoot fireballs or end an argument by making the other person float away. But some problems can't be so easily dismissed.

With these powers comes a hard price: an extensive and often intense training; we cannot lie; we cannot break an oath; and infractions and misuse of magical powers are punishable up to death—though, only if you delve into the taboo—to name but a few of the restrictions the Mage's Code puts on us. And all that comes before you're either tucked away in a grinding research facility or sent out to join other adventurers on quests. You always feel like you're racing against the clock to meet the expectations of your superiors. You're never paid enough. You're expected to be a servant and deny yourself certain societal comforts and customs.

Yet here, I find myself breaking that expectation.

When, by a chance encounter, my party happened into a tavern where I was reunited with my childhood sweetheart and lover after almost twenty years, and she reveals I have a son—what was I to do? Abandon them again in favor of continuing my quest? Or face my past and make it right? What would you have done in my place?

Join the adventures of Jack Wartnose while he navigates being a father and making things right with his childhood sweetheart, mutinous party members, shadows from his past, and quests—all while the chase continues for the invaluable Tome of Time. Will Wartnose ever catch a break?