The Water Hemlock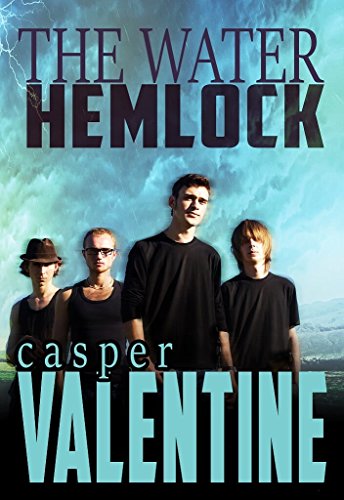 The Water Hemlock
by Casper Valentine
Four boys are bound together by friendship and loyalty…until a tragedy rips them apart. The unspeakable event, which erases their youthful innocence and changes the course of their lives, gradually comes to light as they battle their inner demons.

Coming of age in a small town, Curtis finds love, Buckley finds heartache, Danny finds trouble…and then there's Josh, haunted by the past—receiving visits from his dead friend.

Curtis, now an adult still searching for redemption, urges the men to reunite at a remote hunting lodge. Trapped by a sudden snowstorm, tempers flare, and a trip meant to heal turns dangerous. A mysterious wounded stranger adds to the complicated situation, as the tension mounts to an inevitable climax.

Will they make it home alive? Will they find a way to vanquish the sins of their past? Facing consequences from years gone by, the four will be forced to make decisions that don't come easy. Finally ready to free themselves from the past, some will return to where it all began—at the water hemlock.