The Truth about Regret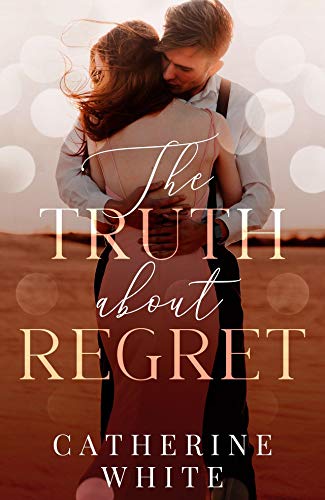 The Truth about Regret
by Catherine White

Rescued from the edge of a cliff, the only choice left for Isabelle is a true leap of faith.

After the devestating loss of her mother, Isabelle Chevalier is determined to end her life when a stranger talks her off the ledge. She finds comfort in his kindness, and they share a strong connection. Isabelle, a non-believer, soon realizes this stranger is a childhood friend, Peter Stephens, whom she hasn't seen since they were young. Peter is a man of strong Christian faith, despite having endured abuse at the hands of a Christian sect. Opposing beliefs don't hinder their rekindling friendship—or their budding romance.

In spite of their attachment, separate family obstacles demand their attention. Peter's past resurfaces when his sister returns from the very cult he escaped as a teenager. Isabelle's father and maternal family are divided by differences in religion and clash over her mother's recent death. During all of this, Isabelle fears her own beliefs and finds herself drawn to Peter.

Is it the Spirit of God that calls to Isabelle Chevalier, or is her obsession with Peter Stephens?



The Truth About Regret is a faith-filled, Christian romance where two childhood sweethearts have a second chance romance and a spirited young woman falls in love with God.