The Tracker (military romantic suspense) (The Dregs Book 1)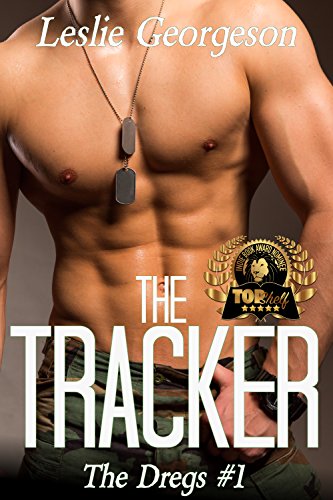 The Tracker (military romantic suspense) (The Dregs Book 1)
by Leslie Georgeson

My soul is damaged. My body impaired. But she makes me want to live.
A 2018 TopShelf Indie Book Awards nominee!
----

A dreg.

That's who I am.

Once an elite soldier for The Company, now I am worthless. My soul blackened…my body broken.

I fled with a bounty on my head.

A creature of the night, I find my sanctuary in an underground maze in the woods.

Then she comes to me, seeking my help. I am darkness…she is light. Her goodness makes me yearn for the impossible.

Her sister is lost, the city overrun by gangs. No one will risk their lives to interfere.

No one but me.

I have nothing to lose.

I am just a killing machine. I never lose scent of my prey.

She gives me hope. A new purpose. A chance to redeem myself.

I won't fail her.

This is the reason they created me.

This is who I am.

The Tracker.

This is an 8-book series. These books are romantic suspense with sci-fi elements. Each contains a separate romance with an HEA (and no cliffhangers!) However, it is recommended that they be read in order to get the full "dreg" experience. These books contain strong language, adult situations, and some sexy times. Recommended for readers ages 18 and up.