The Tom Dugan Omnibus: Three Great Thrillers in One Package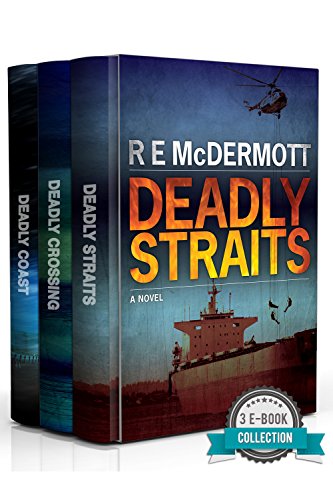 The Tom Dugan Omnibus: Three Great Thrillers in One Package
by R.E. McDermott

A reluctant CIA asset with a tortured past...

...thrust into the line of fire against his will.

A simple undercover operation gone terribly wrong plunges Tom Dugan back into an existence he'd fought to escape.

When the CIA needed a fall guy, Dugan was the one it betrayed. Forsaken by those he'd trusted and with nowhere to turn, he's made it his mission to stop the miscreants who ruined his life before they can destroy anyone else's.

From human-trafficking rings and remorseless hit men to byzantine plots to alter the world order, Dugan must outwit those chartered with terminating him while battling overwhelming odds.

Consumed with clearing his name for a crime he didn't commit, can he do so before his enemies paint the streets with his blood?

Three outstanding novels of intrigue and suspense from master storyteller R. E. McDermott featuring hours of fast-paced action! Over 1,300 pages of nail-biting suspense Amazon readers have awarded a combined total of +4,000 reviews averaging 4.5 stars.

Grab this amazing deal now!