The Surprise Wedding: A Fake Relationship Small Town Romance (Veils and Vows Book 1)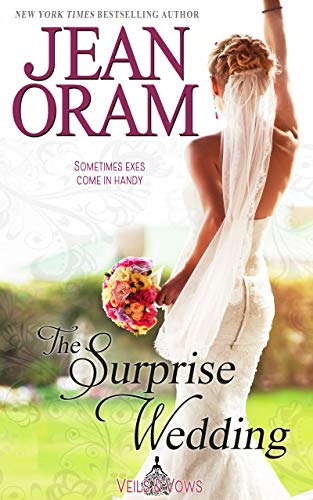 The Surprise Wedding: A Fake Relationship Small Town Romance (Veils and Vows Book 1)
by Jean Oram

Sometimes exes come in handy.

Devon Mattson's week couldn't get much worse. Not only is he fake engaged to the gorgeous woman who broke his heart a decade ago, but his goal of saving his hometown of Blueberry Springs has become dependent on the two of them playing nicely.

Olivia Carrington isn't happy to have her ex back in her life. She's spent ten long years regretting how they ended things and she's worked hard to move on. She should be focusing on saving her family's company, not on the handsome, helpful, fun-loving Devon who has just offered her a lifeline she can't resist…

Tied together by mutual need, will they ruin each other's chance of success, or will a fake engagement help them overcome their painful past and lead them back to love once again?

A second chance, fake relationship romance that will keep you reading through the night! Download your copy and start reading today.