The Slime Mold Murder: An ecological thriller set in the dark woods of the Pacific Northwest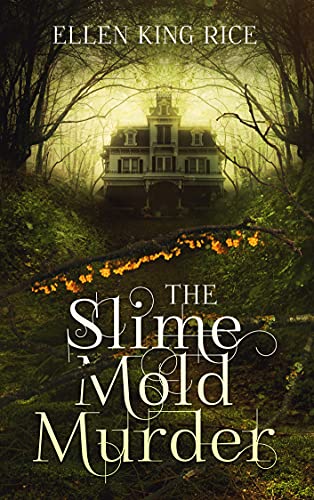 The Slime Mold Murder: An ecological thriller set in the dark woods of the Pacific Northwest
by Ellen King Rice

Kirkus Reviews says, "Characterization is Rice's strength; she's packed this volume with memorable characters, including a sexy sculptress, an elusive nature photographer, and a prickly visiting professor. As with her earlier works set in the Pacific Northwest, she effectively shines a spotlight on nature, in this case, slime molds. Helping to bring these little-known organisms to life are the striking illustrations by Sheffels. . . A whimsical whodunit both educational and entertaining."
A Winner of the 2020 IPPY Gold Medal for best regional fiction, Ellen King Rice is back with a fourth biological adventure set in the woods of the Pacific Northwest, this time exploring the fascinating world of the Myxogastria slime molds.
At nineteen, Dylan's brilliant mind is an asset as he struggles with severe ADHD and deteriorating living conditions. He's one semester away from completing his college degree in ecology, but he's out of cash, out of soap, and about to be evicted.
A post-pandemic opportunity to survey a rural property sounds like a lifeline. The owner of a creepy faux-chateau is ready to pay a handsome wage for a list of species found on the property. Dylan can't believe his good luck. He's about to be paid to wander in the woods. How hard can it be to make a plant list?
Dylan's contract is threatened when a body is found in the woods. Dylan seeks the reason for the death, but his lightning-fast mind is constantly undermined by his poor executive functioning. He can discourse eloquently on the significance of Chaucer's The Canterbury Tales, but he can't find his wallet. He longs to adopt an orphaned West Highland terrier, but he's not sure he'd remember to feed a dog. He certainly can't afford a bag of dog kibble, much less the repairs needed on his vintage Honda.
How can Dylan's intuitive grasp of ecology and the complex life cycles of the Myxogastria help to expose a killer? And how does he protect his friends and a small, confused dog from those who eagerly embrace violence?
Ellen King Rice is a wildlife biologist who explores the woods while wearing leg braces. Her slow pace has provided opportunities to learn about the Northwest's small and cryptic species. Her vivid adventures shine a spotlight on the richness found on the forest floor, augmented by crisp illustrations from Olympia artist, Duncan Sheffels. This award-winning pair have been charming woodland lovers since 2016.
Genre eBook of the Week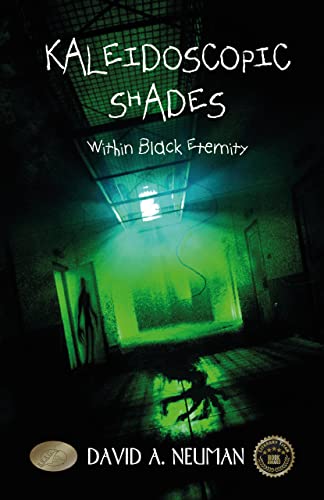 Reality is an illusion... Kaleidoscopic Shades - Within Black Eternity - now a multi-award winner and bestseller at Online Book Club for the past two months, is described as a hellish Alice