The Secret Billionaire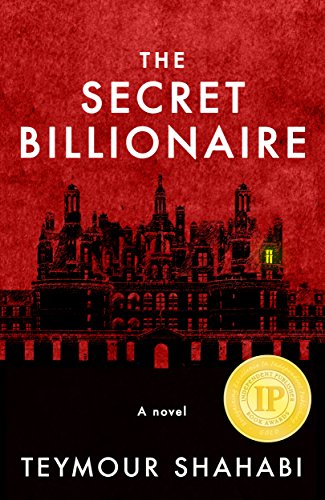 The Secret Billionaire
by Teymour Shahabi

Best Young Adult Book, Reader Views, 2016-2017
Best Young Adult Book, Florida Book Festival, 2016
Best Young Adult Book, Great Midwest Book Festival, 2016
Best Young Adult Book, Northern California Book Festival, 2016
Gold Medal, Juvenile / Young Adult Fiction eBook, Independent Publisher Awards, 2017
Gold Medal, Juvenile / Young Adult Fiction, eLit Awards, 2017

March 24. Billionaire Lyndon Surway takes off in his private plane and never returns.

His will leaves the entirety of his wealth—one of the largest fortunes in history—to his "dear friend Lucian Baker." Only there is no trace of anyone by that name. And the fortune itself is nowhere to be found.

Andrew Day knows nothing of wealth and privilege, but he won a scholarship to study at the most exclusive school in the country, in the town where the mystery, decades later, remains unsolved. There he discovers friendship and danger with the aristocratic Cameron and the beautiful Olivia. But watchful eyes follow him everywhere... Until, one night, he comes across a secret that will change his life. As he begins to unravel what really happened to the Surway fortune, the question remains: who is Lucian Baker?

Reader reviews:

"When your heart is pounding and you can't turn the page fast enough you know you've discovered a book worth telling people about."

"To be classified as genuinely great fiction"

"Harry Potter-esque in how much of a page turner it was - I got my copy while traveling and I couldn't put it down (almost missed a flight!)... "

"The highest praise one can give a book is they could not put it down. Well, I went on a vacation with my girlfriend and was actively considering skipping most of our plans because I literally could not put this book down"

"Will appeal to mature readers who are hungry for well written fiction, and a younger audience that loved books such as the Harry Potters and is looking for an even more engaging plot line and cast of characters."

"The Secret Billionaire is an amazing read that is not only incredibly well written (cannot believe it's a debut novel) but also has you on the edge of your seat during the entire time."