The Royal's Baby: A MMF Ménage Royal Romance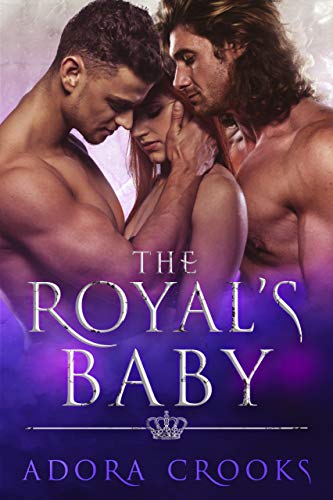 The Royal's Baby: A MMF Ménage Royal Romance
by Adora Crooks
I'm pregnant. And my baby has two daddies…

I was no one, just another American tourist backpacking her away across the world. Until I stumbled into the arms of not one, but two beautiful British men:

Prince Roland. The blonde-haired, blue-eyed, drop-dead-gorgeous prince of England. Cocky, brilliant, with the biggest…heart of anyone I've ever met.

Ben Tolle. The dark-eyed, brooding former-soldier turned bodyguard. They say the quiet ones are always the kinkiest, and his hands are powerful instruments that make me weak in the knees.

They love me and each other—and I love them. Now I'm pregnant and I don't know how to break the news. Worse, there are people who hate our unconventional union…people who would do anything to see us torn apart.

The world wants me to make a choice. But this American Princess doesn't roll over. I'm going to fight for my family and the happy ending we deserve. Together.


Prepare for a royally wicked time with this steamy, over-the-top, MMF bisexual romance! No cheating, no cliffhangers, and a happy-every-after for everyone involved; this novel can be read a standalone, although you may read The Royal's Pet first for the full experience. Guaranteed to heat up your Kindle!