The Royal Wedding (The Crown Jewels Romantic Comedy Series Book 2)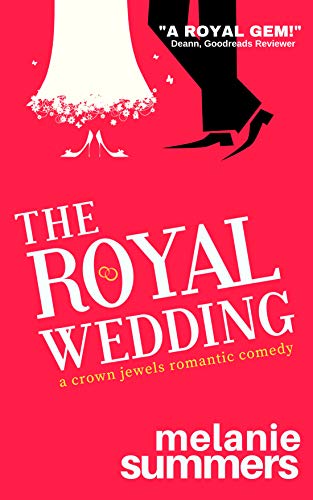 The Royal Wedding (The Crown Jewels Romantic Comedy Series Book 2)
by MJ Summers

Don't miss the irresistibly funny second installment of The Crown Jewels Romantic Comedy Series for fans of both Bridget Jones and The Princess Diaries…

When most girls get engaged, at most they face a disapproving mother-in-law, but in Tessa Sharpe's case, it's a disapproving nation. No one in the tiny kingdom of Avonia wants the former anti-royal blogger to wed Prince Arthur. The anti-royals haven't forgiven her for abandoning ship and swimming over to the Prince's yacht, and the royal watchers won't ever forget all the horrible things she wrote about their beloved Royal Family.

Up against all odds, Tessa has only six months to prove herself worthy of the title of Princess. Her nasty father-in-law is going to throw every obstacle in her way, including the beautiful, poised, and highly accomplished Lady Doctor Brooke Beddingfield. But Tessa is determined to make this work and keep her fledgling career as a reporter intact.

Will Tessa manage to fight her way down the aisle and find her Prince Charming waiting? Or will one of them succumb to mounting pressure and run the other way before they can say I do?

Get your copy today and be part of the feel-good fairy tale!