The Rock and the Raindrop: A Space in Time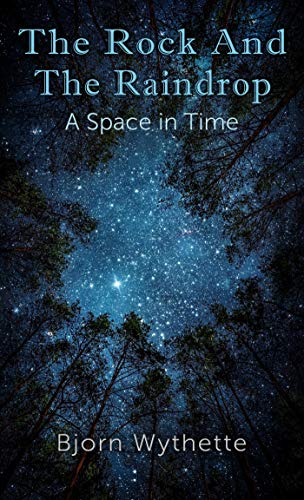 The Rock and the Raindrop: A Space in Time
by Bjorn Wythette
A thought-provoking tale, with a bit of fun:
A raindrop has seen the rise and fall of civilizations and survived deserts of ice and sand. However, despite all of her adventures, she has lost the magic of being alive. That is, until a gust of wind—or perhaps a twist of fate—sends her face-to-face with a lowly rock. But what good could possibly come from a conversation with a rock? Turns out, this is no ordinary rock. This particular rock watches the world around him evolve in the most astonishing of ways, and he can almost touch the hand wielding such bewildering and obvious might. From their sudden encounter, two things spark between them: a friendship and a spiritual quest.
In this lighthearted romp through a serious world, a Rock and a Raindrop explore the many ways—always subtle and often clever—God reveals Himself to us through nature. Along the way, they explore the notion that we are fledgling spirits in a decidedly material world, and contemplate the wonderful and rather extraordinary implications lying therein. This delightful story is perfect for birthdays and other occasional gifts.