The Return of the Dragons: Hidden Magic Volume I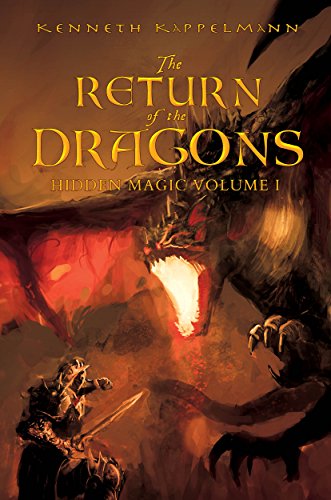 The Return of the Dragons: Hidden Magic Volume I
by Kenneth Kappelmann

When Kirven killed the black canok in the glade outside Toopek, he did not realize that he had just taken the first step to fulfilling Schram's destiny. At that time he did not even know for sure if Schram was the "one." He only knew that time was growing short for him to find the only one who could harness the power to defeat the dragons. If it wasn't Schram, he had wasted a long time with the human. Possibly too long for the Troyf to be saved from the dragons.
In every world, there is the balance between good and evil which allows life to flourish. On Troyf, that balance has been challenged many times in the past, but never as deeply as during the Dragon Oppression. As destinies become known and characters grow, friends are seduced by evil, brothers separated to fight against each other, and one human finds powers deep within him changing everything he knew to be true with his heritage.
A group of companies must face challenges, death, love, and fate; and the choices they make could save the world or lead it into dragon rule and tyranny forever. Track these companions as they seek to master the powers put before them, and even when every action seems to be falling into place, someone or something is not what they seem to be and the Hidden Magic will either save them or end their trek for peace.