The Red-Line Trilogy Boxed Set: Out-of-this-World Paranormal Suspense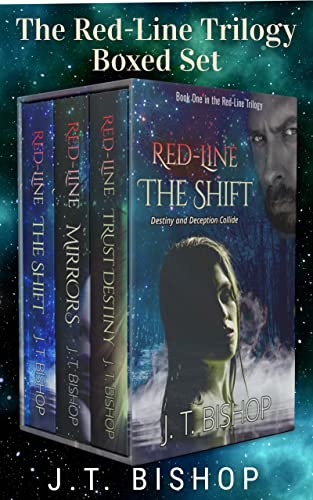 The Red-Line Trilogy Boxed Set: Out-of-this-World Paranormal Suspense
by J. T. Bishop

Is Destiny enough to save them?
One woman whose unique origins and abilities may be the last hope of a dying, secret community. One man whose sole mission is to keep her alive. But an unknown enemy will stop at nothing to keep them apart and destroy those closest to them.
Their only hope will be their love for each other, but with time running out, it may not be enough.

From Red-Line: The Shift…
One woman holds the key to survival for a secret community, but first she must endure a dangerous and life-altering change. One man must protect her, but an enemy wants her for himself.

From Red-Line: Mirrors…
Sarah faces a troubling challenge when her newfound abilities inexplicably vanish, jeopardizing her chance to save the hidden community she's newly joined, and risking the life of the man sworn to protect her.

From Red-Line: Trust Destiny…
Sarah's adjustment to her new role has led her to find love, but also comes with a cost. Because another Red-Line's desire for her will cost her everything she holds dear.

The Red-Line Trilogy Boxed Set includes the first three books in the exciting and unique Red-Line series. Readers call it "hard to put down," "excellent," and "a fun read." If you crave a light sci-fi urban fantasy, unforgettable characters, unexpected twists, fast-paced adventure and a love story you won't soon forget, you'll love this page-turning series by award-winning author J. T. Bishop.

Download the series and start it today.
Genre eBook of the Week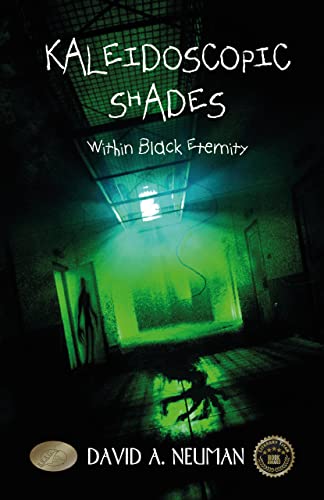 Reality is an illusion... Kaleidoscopic Shades - Within Black Eternity - now a multi-award winner and bestseller at Online Book Club for the past two months, is described as a hellish Alice