The Queen's Mary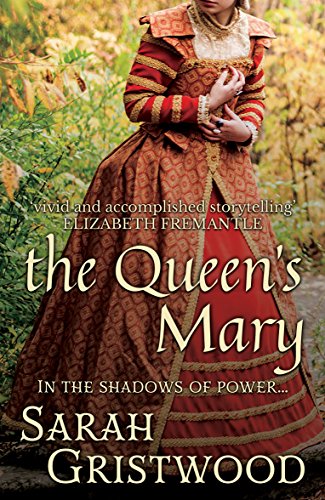 The Queen's Mary
by Sarah Gristwood
'If you read one historical novel this year, make it THE QUEEN'S MARY by Sarah Gristwood. It's a superb fictional rendering of a difficult subject. I could not put it down.' - bestselling author Alison Weir

Mary Seton is lady-in-waiting to the legendary Mary Queen of Scots.

Torn between her own desires and her duty to serve her mistress, she is ultimately drawn into her Queen's web of passion and royal treachery - and must play her part in the game of thrones between Mary and Elizabeth I.

Must she choose between survival, and sharing the same fate as the woman she has served, loyally and lovingly, since a child?

The Queen's Mary is an engaging and insightful novel, which allows the reader to peek behind the curtain of history - and see into the heart and mind of a forgotten woman who helped shape the Tudor era.

Fans of Phillipa Gregory, Alison Weir and The Tudors will love The Queen's Mary.
Praise for The Queen's Mary
'Sarah Gristwood breathes new life into the deeply tragic story of Mary Queen of Scots by telling it through the perspective of the invisible woman who sacrificed her life to serve her.' Elizabeth Freemantle, bestselling author of The Girl in the Glass Tower