The Progenitor : YA Epic Space Adventure Fantasy (Book One of The Progenitor Chronicles)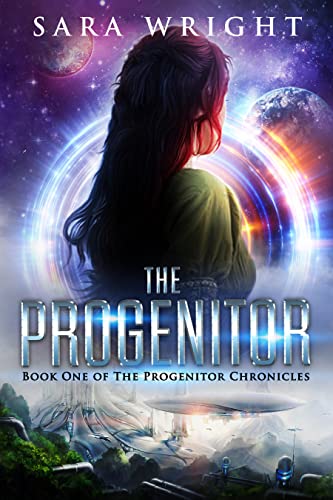 The Progenitor : YA Epic Space Adventure Fantasy (Book One of The Progenitor Chronicles)
by Sara Wright

Peace.

The Six Systems were known for their peaceful utopia in the Universe, but darkness is on the horizon.

A choice will be made.

Choices have consequences.
Princess Xendara was supposed to live a peaceful life.

When a mysterious spaceship attacks, her destiny is far from peaceful. Not only does she have to contend with those of the Six Systems who oppose her politically, she's also discovering a power she didn't know she had and her enemies are looking to exploit.

A prophecy will force her to make a life altering choice that will change the course of the Universe. Armed with a crystal of the Ancients, she must choose a path or her enemies will make the choice for her.
The Progenitor is a ya epic space fantasy with clean romance for young adults and is Book One of The Progenitor Chronicles.
This magical space opera fantasy series blurs the lines between epic fantasy and epic space adventures with a clean best friends to lovers romance for ya readers. Set in a magical alien space fairing utopian Universe, Xardenora, is the epitome of balance between nature and technology, where magic meets science.
Scroll up and click read for FREE on Kindle Unlimited or Want to Buy and join Xendara and Darijus as they uncover the power of the Ancient architects of the Universe.
***The Progenitor Chronicles is a dual POV science fantasy space opera series with a female lead that features epic fantasy adventures in space, magical time travel, genetic engineering, utopian, dystopian, and apocalyptic space settings, clean romance and politics all set in a galactic empire at the center of the Universe.***