The Patron: A Forbidden Billionaire Romance (Broken Slipper Series Book 1)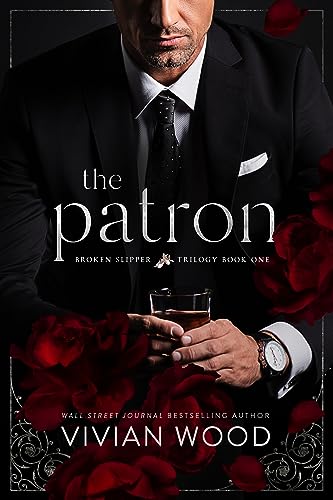 The Patron: A Forbidden Billionaire Romance (Broken Slipper Series Book 1)
by Vivian Wood

From Wall Street Journal and USA Today bestselling author Vivian Wood comes a new forbidden billionaire student-teacher romance. Fans of The Stopover by TL Swan, The Fine Print by Lauren Asher, and My Dark Romeo by Parker S. Huntington and LJ Shen will love this book.
A billionaire ballet patron. A beautiful young dancer. An accidental meeting that turns into a sizzling, scandalous, steamy affair.
Rich bachelor Calum meets a good girl turned exotic dancer one night in the lavish VIP room of a club. He's immediately drawn to her gorgeous body and sultry yet innocent eyes. Pretty Kaia seems to want him too… but maybe she is a better liar than he thinks.
When they next meet, sweet little Kaia is auditioning to join the big city ballet that he just so happens to practically own. She looks like a deer in headlights, as it is a strict rule that ballerinas do not have side jobs.
But Calum has a mutually beneficial offer for her. Sign a contract. Live in his penthouse. Be at his beck and call, at any time, in every single way he can think of. And in exchange, he keeps his mouth closed and pays her a lavish stipend.
Kaia can't resist his callous, possessive demand. But once he has Kaia all to himself, setting her free again becomes a passionate struggle…
If you love off limits, forbidden student-teacher romances, wild nights at adult entertainment clubs, and wealthy men deceiving everyone to get the woman they fall in love with, this book is made for you! It's the first of three books in a lavish, decadent, sizzlingly hot trilogy and features no cheating + an (eventual) HEA.