The Parallel (The Parallel Chronicles Book 1)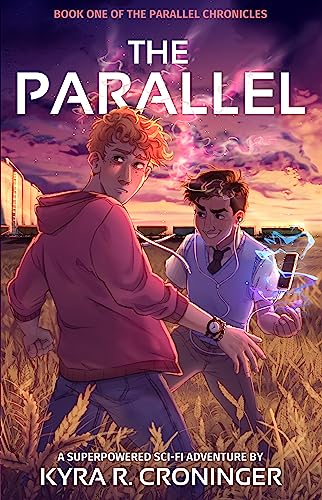 The Parallel (The Parallel Chronicles Book 1)
by Kyra R. Croninger

"Show me where it says that some stories are forever and always off limits, just because of who we are."
Recently out of foster care and diagnosed as a Dissociative Identity Disorder system, Yancey Love and his fellow alters are simply trying to navigate life day by day. However, Yancey can't help yearning for a chance to be a part of something bigger than his own routines.
When a simple errand turns into a psychic-powered back alley brawl involving a telekinetic teen named River, Yancey gets way more than he wished for! River claims his sister has been kidnapped by a mysterious agency of espers seeking out people with powers. That really wouldn't be Yancey's problem—until he discovers he and his headmates have psychic powers as well.

And they might be just the sort of abilities River needs…

Hoping for answers, Yancey agrees to team up with River. With enemy espers hot on their tail, and a dangerous world of secret organizations brewing ahead, this unlikely friendship is put to the test as the two struggle to work together.

Sci-fi with a bit of superhero meets mental health issues in this YA adventure exploring friendship, teamwork, courage, and the power of meaningful healing.