The Near-Death Experience of Justin Parks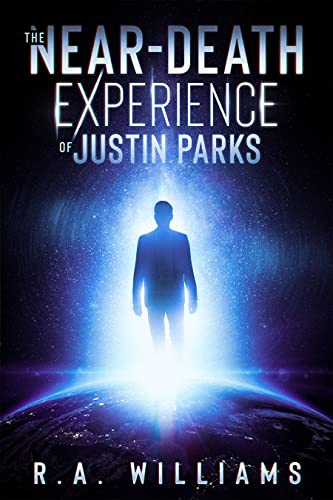 The Near-Death Experience of Justin Parks
by R.A. Williams

This novel, written from a Christian worldview, was inspired by Imagine Heaven, The New York Times Best Seller, by Pastor John Burke.
Every year, thousands of people cheat death and come back to life. Many people have near-death experiences that offer a glimpse of Heaven. But none of these can compare to the remarkable near-death experience of Justin Parks.

The past three years haven't been easy for Justin, causing him to lose faith in a loving, personal God. His fiancée gets killed by a drunk driver a week before their wedding. A year later, after enrolling in the police academy in a misguided effort to avenge his fiancée's death, he mistakes a Black church pastor for an armed robber, shoots him in the chest, and nearly kills him. In the following months, he struggles with the backlash from the public outrage caused by negative media attention. And just when his life has seemingly returned to normal, a blow to the head sends him to a watery death, only for him to be revived by paramedics a few minutes later.

When Justin awakes from a coma in the hospital, he remembers nothing about the moments leading up to his death or the time between his death and resuscitation. He learns from his doctor that as his traumatic brain injury heals, fragments of memory from the moments before and after his death will eventually return. And return they do, in astonishing ways. Not only does he experience ultra-realistic visions of heavenly realms, but he also remembers portions of a judgment day-style life review that includes not only events from his past but terrifying events in his future.

Fearing he may be losing his mind, he looks for answers by attending a near-death research conference held at a local convention center. During one of the lectures, he meets Lydia Theodoropoulos, a quirky, young freelance reporter with a funny last name—and his life will never be the same.

This story is an uplifting, supernaturally suspenseful tale of renewed faith, forgiveness, and finding love again when all hope seems lost.