The Mystery of Julia Episcopa (The Vatican Chronicles Book 1)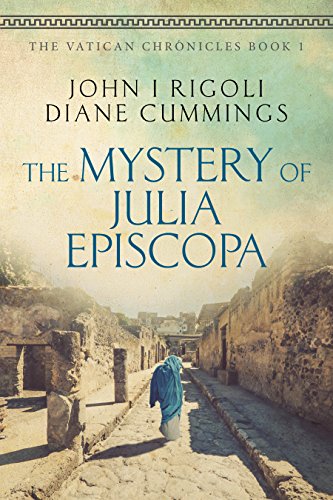 The Mystery of Julia Episcopa (The Vatican Chronicles Book 1)
by John Rigoli et al

An Ancient Parchment... A Chance Discovery... and a secret that could topple the Holy Mother Church.

In the age of Emperor Domitian, a Roman noblewoman named Julia flees Rome. Hidden beneath her robes she carries secrets men will kill for. Two centuries later, famed archeologists Valentina Vella and Erika Simone stumble across a scrap of parchment which leads straight to Julia and the legacy she died to protect. Valentina and Erika find themselves caught in a venomous Vatican battle that threatens to destroy the papacy.

Three women connected by two intertwined stories of treacherous political intrigues, ancient cover-ups, and savage vengeance. The Mystery of Julia Epsicopa.

Fans of The Da Vinci Code, The Red Tent, and The Confessions of Young Nero will enjoy this riveting and epic historical novel.