The Malveaux Curse Full Book Bundle (The Malveaux Curse Mysteries Full Set)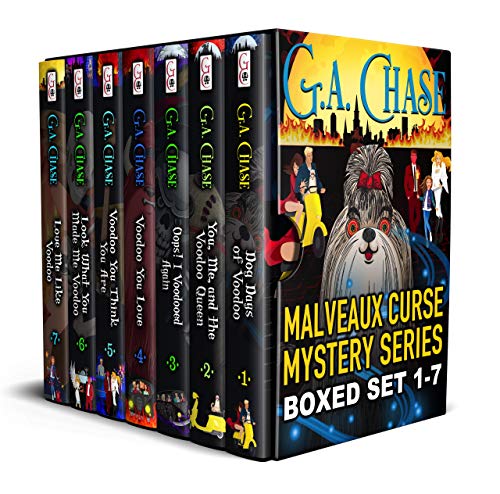 The Malveaux Curse Full Book Bundle (The Malveaux Curse Mysteries Full Set)
by G.A. Chase

Dog Days of Voodoo (book 1)
A woman, her dog, and a devilish curse. What more could a girl want?

You, Me, and the Voodoo Queen (book 2)
Things get complicated when you don't know what you're voodooing.

Oops, I Voodooed Again (book 3)
Devils can be such slippery buggers.

Voodoo You Love (book 4)
Every devil must have his hell.

Voodoo You Think You Are (book 5)
Angels can be such demons to those who love them.

Look What You Made Me Voodoo (book 6)
Can an angel confined to hell resist the devil's charms?

Love Me Like Voodoo (book 7)
Is there anything the devil won't do for the women he loves?