The Lure of the Devil: A Reverse Harem Paranormal Romance (The Demons' Muse Book 4)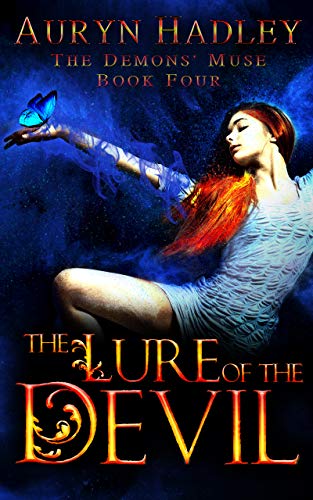 The Lure of the Devil: A Reverse Harem Paranormal Romance (The Demons' Muse Book 4)
by Auryn Hadley

There's something to be said for being bad. Mostly, that it feels very, very good.

Angels keep screwing everything up. For millennia, the battle between Heaven and Hell has raged unchecked. The souls of humans unknowingly fuel it. That means it's up to us, the worst definition of evil, to save Earth. The problem is that I still can't quite understand why that makes us bad.

Are we sinners? Oh yeah. In the best ways possible. Are we cruel? Only to the ones who deserve it. Satan leads us, Lucifer drives the deals, and Beelzebub destroys anything he can get his hands on. Samyaza holds us together, and then there's Ronwe. My sweet, gentle demon may be the most devious of us all.

And they are mine.

It's taken me a while to figure it out, but I finally understand my role in this. With God on my shoulder, the Devil's voice whispering in the back of my mind, and a legion of demons in my bed - plus these damned angels enslaving humans for their very souls - it's time to stop worrying about who makes the definitions.

Let's show them evil.Let them tremble in fear.Because the Devil can be the hero too.


The Lure of the Devil is a full-length novel with NO cliffhanger ending. This is a Reverse Harem series that includes multiple love interests, increasing m/m themes, and graphic scenes of sex, violence, and language. Be warned: everything you thought you knew about the world, religion, and death will be pulled apart, twisted around, and put back together in ways you will not expect.