The Lost Great Dane: A Lost and Found Pets Mystery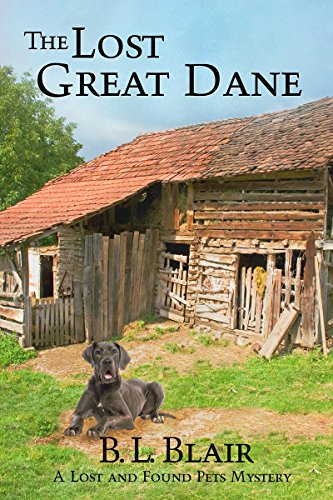 The Lost Great Dane: A Lost and Found Pets Mystery
by B. L. Blair

The Lost Great Dane is the first novella in the Lost and Found Pets series. Alexandra Prescott is a licensed private investigator specializing in finding missing animals. Reuniting pet and owner is more than just a job.

While looking for a lost cat, Alex finds a weak and injured Great Dane. The dog has no collar, no tags, and no microchip. And the only person looking for him is a man who might have murdered his own wife.

Within 24 hours, Alex has a hunted dog, a cryptic message, and a hitman on her tail. She realizes the only way out of this mess is to solve the mystery of the lost Great Dane.