The Long Line Of Elk: Poems and Artifacts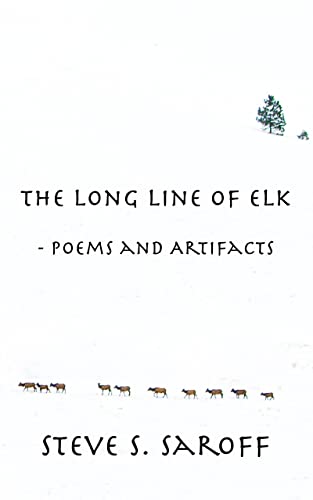 The Long Line Of Elk: Poems and Artifacts
by Steve Saroff

Loss, redemption, and love.
140 poems and the story 'Success.'


The Absurd Grit -
There was a day when I woke up
and knew I was leaving.
The absurd grit had gotten
behind my collar and into the works.
The sky was perpetually dirty,
like an industrial twilight of broken dreams.
People whom I had
tried to love and befriend
had become strange and cruel.
Nothing was right at home.
Even the coffee was bad.
So I left.
Highways became roads became trails.
And along the way there were
emerald lakes and silence.
Like this place I chanced upon.
I thought about calling you
to say that there were no more questions,
but I had lost your number,
and I wasn't even sure
how to pronounce your name.
When I really tried to remember,
I realized that what I needed most
was to forget.
So I did.
And then the coffee,
and everything else,
started to become delicious again.