The Lodge: a gripping psychological thriller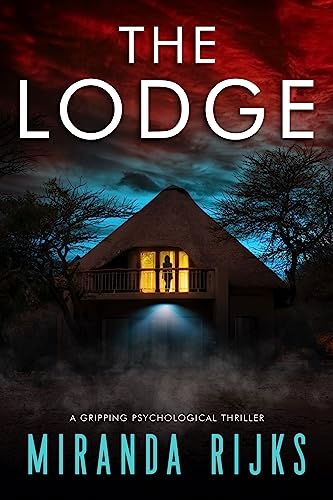 The Lodge: a gripping psychological thriller
by Miranda Rijks

It's so quiet at the lodge. But if you listen very hard, you can hear the screams.

Anna has rebuilt her life after a toxic relationship with her obsessive, controlling ex, Clayton. She's finally found happiness with her fiancé, Joel, a veterinarian in the running for a dream job on a game reserve in South Africa.

When Joel is asked to interview at the luxurious safari lodge, Anna is delighted to be invited too. But her exotic holiday takes a sinister turn when she discovers that toxic ex Clayton is also a guest at the lodge.

Clayton seems happy with his new girlfriend, but Anna isn't buying it. She doesn't believe in coincidences, and her gut tells her that Clayton is here for all the wrong reasons.

And she's right. Because what Clayton has planned is beyond her worst nightmare. She escaped him once before – but this time he's prepared the perfect trap.

The Lodge – the shocking psychological thriller from the best-selling author of The Visitors and What She Knew.