The Legacy of a Vampire Witch: The Complete Urban Fantasy Boxset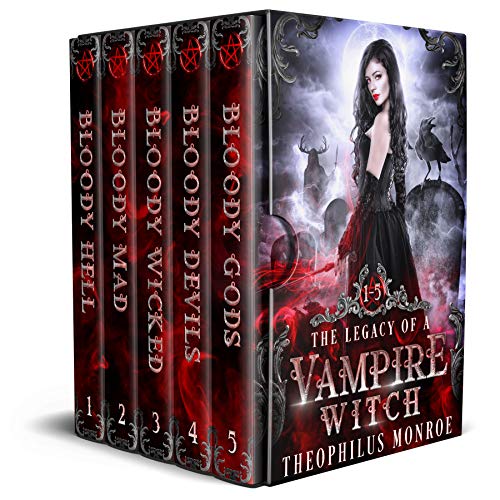 The Legacy of a Vampire Witch: The Complete Urban Fantasy Boxset
by Theophilus Monroe

5 books and 1200+ pages of vampires, witches, and New Orleans Voodoo fill this complete urban fantasy boxset.
My name's Mercy Brown-but don't let my name fool you. I'm merciless.
Book 1: Bloody Hell
It had been almost a century and a half since I last encountered anyone from the Order of the Morning Dawn. They were religious fundamentalists with the dual goal of eliminating vampires and witches.
Being both a vampire and a witch I was the embodiment of everything the Order hates. Their first attempt to eliminate me failed. Thanks to the fact that my mentor in the Craft was also a necromancer.
When they burned my heart they didn't kill me. They unwittingly completed a spell that tied my existence to the soul of one who took my place in hell.
Now I'm heartless, literally.
Not having a heart has some advantages. It means I'm pretty resilient, especially when it comes to wooden stakes.
So long as the soul bound to my existence remained in hell, I was virtually invincible.
But the Order figured it out. They hope to redeem the soul who was damned in my stead. If they do that, I'll meet the true death for sure. I have to capture the one damned in my place before the Order manages to liberate him from perdition. If they free him, I will die.
I have to go to bloody hell.
Also included...
Book 2: Bloody Mad: A Vampire in an asylum? Like that's going to end well...
Book 3: Bloody Wicked: Taking on a horde of demon possessed vampires? Time to get wicked!
Book 4: Bloody Devils: We were the terrors of New Orleans. And humanity's only hope.
Book 5: Bloody Gods: I've always been the hunter... now I'm the hunted.
What are readers saying about The Legacy of a Vampire Witch?
★★★★★ It gets better with each book!! Loved Mercy in this one. She has her humanity that most vampires don't have yet she can be crazy devil could care less persona with her new power she got. I just love her. She is so complex...High recommed if you want a different take on vampires and witches. (Amazon Reviewer)
★★★★★ I absolutely love Mercy! She is tricked into becoming an immortal vampire, and her heart ripped from her. From the 1st book I was captivated by her inner demons and her determination to be totally heartless. Yet she loves and feels compelled to rid the world of demons and evil, so not in line with what a vampire should be! She finds friends and long lost family and together they save humanity. From werewolves to witches, to demons hellbent on taking over the world, Mercy and company are a delight to follow! Well written, highly recommended. (Amazon Reviewer)
★★★★★ This awesome box set was such a thrill to read...I highly recommend this awesome box set to everyone who loves reading about witches and vampires.
Genre eBook of the Week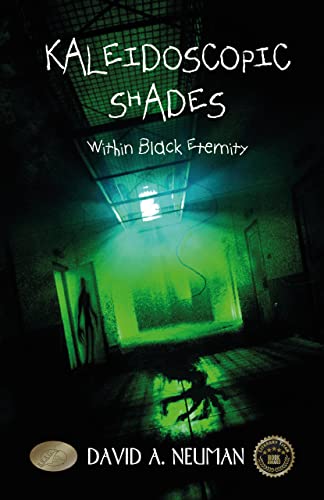 Reality is an illusion... Kaleidoscopic Shades - Within Black Eternity - now a multi-award winner and bestseller at Online Book Club for the past two months, is described as a hellish Alice