The Last Cabin Girl: A totally gripping thriller full of twists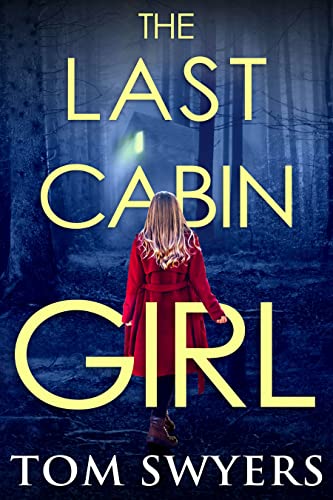 The Last Cabin Girl: A totally gripping thriller full of twists
by Tom Swyers

SHE'LL RISK EVERYTHING TO CATCH A KILLER . . .

As the pandemic begins, Josie Thompson is a struggling waitress, mom of two great kids. She wants a fresh start far from her abusive husband, the confining small town she calls home, and a long-held secret her family refuses to disclose.

But Josie isn't going anywhere. After murder victims turn up floating in the river near her isolated cabin, the FBI quickly charges her in one of the killings. Thankfully, she's freed on bond, but charges for the other deaths loom. The FBI thinks she's a serial killer.

If convicted, she faces life in prison and a future forever apart from her children. Josie can't let that happen. She must venture out of her comfort zone to prove her innocence, even if it means confronting her issues, including a growing fear of COVID-19.

Can she trust anyone to help? A friendly detective and former police officer? Her estranged lawyer-brother? Her cryptic parents? A wealthy bachelor who has eyes for her?

In a town where things are not what they seem and not everyone can be trusted, can Josie clear her name, or will her own dark secrets be her undoing?