The Lake House Secret, A Romantic Mystery Novel (A Jenessa Jones Mystery Book 1)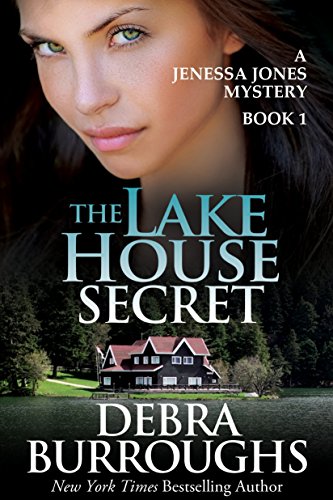 The Lake House Secret, A Romantic Mystery Novel (A Jenessa Jones Mystery Book 1)
by Debra Burroughs

From New York Times bestselling author Debra Burroughs comes THE LAKE HOUSE SECRET...

OVERVIEW: With her life going from bad to worse, reporter Jenessa Jones is drawn back to her small hometown by a death in her family. When human remains are discovered not far from town, Jenessa is assigned the story, throwing her into the thick of town drama.

Caught between her old boyfriend, with whom she shares a sordid past, and her new love interest, who offers her something she has desperately been wanting, Jenessa is embroiled in a homicide investigation that ends up pointing the finger at someone she loves. Can she uncover the truth of this murder before it destroys her family and any chance she has for a happy life?