The History of Aythan Waring: A historical family saga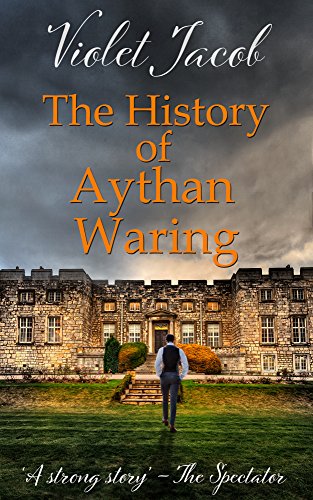 The History of Aythan Waring: A historical family saga
by Violet Jacobs
'A strong story [...] a dramatic close' - The Spectator

"For God's sake, Hester, don't have hysterics here!" he cried.
She shook as though blown by some tempest of wind. A kind of dumb paroxysm swept over her. He drew her on towards the house. Within sight of its walls he relaxed his hold and they walked on silently.
He opened the door for her and she went in, shutting it behind her and leaving him outside. He felt not unlike a man in a dream who has looked on some familiar thing and seen it turn under his gaze into something different — something horrible.

They may have been raised as brothers, but Aythan and Eustace couldn't be more different.

Aythan is brooding and earnest, while Eustace is charming but fickle. When their guardian, Matthew Bridges, is found dead, the cracks in their friendship begin to show.

Eustace's good looks and carefree charms win him the heart of Matthew's widow, Hester. Aythan, disgusted by their relationship and distrustful of Hester, is quick to leave his childhood home. But fate, determination, and the love of a certain young lady, call him back...

Aythan is determined to make his own way in the world but it seems like all he can make are enemies. First he is an enemy of Hester and Eustace, then of his new employer, then of the villagers. Fatefully, and finally, he is an enemy of the law...

Published in 1908 and set on the Welsh border, The History of Aythan Waring is a classic and with good reason. Gripping and full of style, it will keep you reading late into the night.