The Helm of Darkness (War on the Gods Book 1)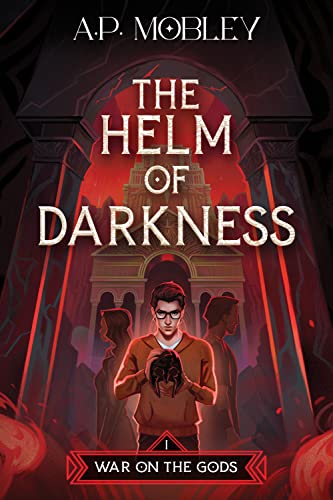 The Helm of Darkness (War on the Gods Book 1)
by A. P. Mobley

The Greek gods are real, and they've come back with a vengeance.
Andy and Zoey are two normal teenagers living in the year 2018—that is, until they're knocked unconscious in a freak storm sweeping the United States.

When they wake up, the world they know has been tossed away. Their city is in ruins, strange creatures walk the earth, and worst of all, everyone is gone.

They stumble across Diana and Spencer, two kids around their age who possess incredible magical abilities, and who claim to be the demigod children of Greek gods. Not only that, they also claim the year is 500 AS, five hundred years after the gods conjured a massive storm that destroyed most of humanity and helped them take the world as their own once again.

Andy and Zoey are soon handed an impossible task: To save humanity. To lead a war on the gods.

They'll have to battle monsters, death, and their own inner demons to survive and to protect the people they love.

Gods. Monsters. Magic. The War on the Gods series is perfect for fans of Greek mythology who want a new twist on the old tales.
Praise for The Helm of Darkness:

"Fabulous reading! Incredible world-building! Characters that come to life! Tons of twists, lots of action!" - Dianne at Tome Tender, ★★★★★

"Even the smallest of characters has a backstory, invoking such a love and engagement in me that it was difficult to drag myself away. I loved all of our protagonists deeply, despite their flaws and behaviours." - JK at Book Odyssey, ★★★★★

"This is the kind of book where you wonder why everyone isn't raving about it because it's the best thing since sliced bread . . . Mobley did a great job writing believable characters that grew over the course of the book but never strayed from their original identity. The characters in this, even minor ones, were given so much detail and show how well-thought-out the story is." - Alexia at BookishEnds, ★★★★★

"I enjoyed seeing a darker side to the Gods. Mostly in books and in real life, we picture Gods as being heavenly light and pure with good intentions. I liked how the readers for once see the greedy, hateful, controlling side as well. I highly recommend this book and cannot wait to read the next book in the series, Poseidon's Trident!" - Julia at Pages for Thoughts, ★★★★★

"For fans of Greek mythology, this story is like a treasure trove of references that is bound to satisfy your appetite." - Alessandro Reale, award winning author of Only One Samantha, ★★★★★

"This was a fast paced, dystopian adventure that I think fans of Percy Jackson would enjoy. There are some darker elements, some instances of gore, and some twists I never saw coming, so this may be better for those fans who age out of Percy." - C.E. Clayton, author of The Monster of Selkirk series, ★★★★★

"After Percy Jackson's adventures this series will be a hit of YA fantasy." - Eszter Szika at Goodreads, ★★★★★

"Author A.P Mobley has written such a unique plot that I'm actually shocked that not a lot of people know about this story. If writing about Greek mythology wasn't enough for A.P Mobley, she also placed the story in the future after the Greek Gods had taken over Earth. Isn't that interesting enough or what? Like I said before but I'll say it again, WHY ISN'T THIS BOOK WELL KNOWN BY OTHER READERS???" - P. G. Guacamole at Goodreads, ★★★★★
What are you waiting for, dear reader? Dive into The Helm of Darkness and team up with Andy and Zoey as they embark on a mythological quest of Homeric proportions!
Genre eBook of the Week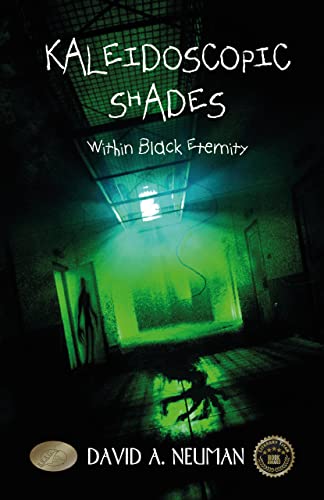 Reality is an illusion... Kaleidoscopic Shades - Within Black Eternity - now a multi-award winner and bestseller at Online Book Club for the past two months, is described as a hellish Alice