The Gray and Guilty Sea: An Oregon Coast Mystery (Garrison Gage Series Book 1)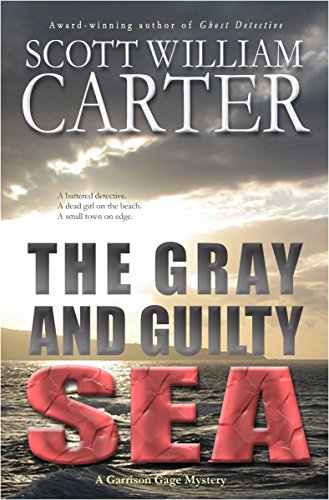 The Gray and Guilty Sea: An Oregon Coast Mystery (Garrison Gage Series Book 1)
by Scott William Carter

A curmudgeon. An iconoclast. A loner. That's how people describe Garrison Gage, and that's when they're being charitable.

After his wife's brutal murder in New York, and Gage himself is beaten nearly to death, the crippled private investigator retreats three thousand miles to the quaint coastal town of Barnacle Bluffs, Oregon. He spends the next five years in a convalescent stupor, content to bide his time filling out crossword puzzles and trying to forget that his wife's death is his fault. But all that changes when he discovers the body of a young woman washed up on the beach, and his conscience draws him back into his old occupation – forcing him to confront the demons of his own guilt before he can hope to solve the girl's murder.

"It was a shrewd marketing move for author Jack Nolte to entitle his first mystery novel The Gray and Guilty Sea. It makes it nearly irresistible for an old John D. MacDonald fan like me . . . Recommended." -- Brandywine Books

"The Gray and Guilty Sea is quite an enjoyable novel that engages a reader on multiple levels." -- Stimulated Outlet Book Reviews

"Jack Nolte's outstanding debut crime novel set on the Oregon coast and starring a misanthropic former detective is as much a fascinating character study as it is an original story." – Michael J. Totten, author of The Road to Fatima Gate.

JACK NOLTE lives a stone's throw from the Oregon coast with his wife and children. He is also author of the collection of crime and suspense stories, EVERYBODY LOVES A HERO. Find out more about his work on his website: www.jacknolte.com.