The Goodbye Girls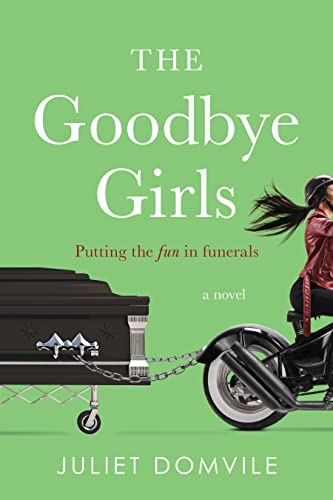 The Goodbye Girls
by Juliet Domvile

The first client for two newbie funeral planners is a murdered biker. What could go wrong?

When millennial Aislin Fitzgerald's professional life implodes, she does the only thing she can think of—she bolts for home. But, for Aislin, home is complicated. Her relationship with her grandmother Letty—her sole relative—is awkward and confrontational, and her hometown is filled with memories and people she has been avoiding her entire adult life.

It's not all bad, though. A chance meeting with Aislin's former best friend, Sarah, leads to a niche business opportunity. Noticing how entertained Letty is by attending funerals, they form a funeral planning business, the Goodbye Girls. But things get off to a rocky start when their first gig is for a murdered member of the local biker club, and the prime suspect disappears. While bodies stack up, tensions rise and drinks flow; Aislin and Sarah find themselves leagues out of their comfort zones.

As Aislin learns to navigate living under the same roof as her irascible and, as it turns out, lustful grandmother, she also learns to unclench, trust, and accept love in all shapes and sizes. The Goodbye Girls takes you on an entertaining adventure through the trials of friendship and love—and will have you putting the fun in funeral.