The Girl Who Lost Him: Shee McQueen Mystery Thriller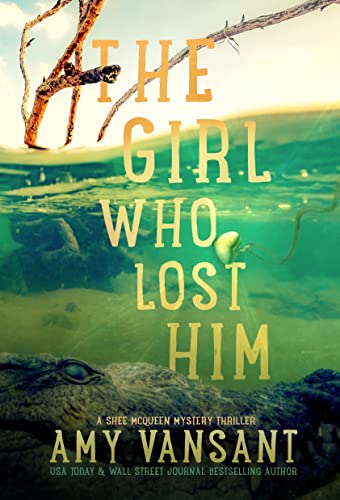 The Girl Who Lost Him: Shee McQueen Mystery Thriller
by Amy Vansant

Shee McQueen lives in her father's hotel for ex-military mercenaries. Life is never easy...and never boring.

Bounty hunter Shee and her second-chance love / ex-Navy SEAL, Mason Connolly, are sent to the middle of Florida to protect the family of a retiring small-town drug lord, only to find the man's dead wife on her way out on a gurney. When the "accident" feels more like murder and the husband is implicated, Shee and Mason remain to protect the man's teenage son and daughter, neither of whom has any interest in making their job easier.

When a rival gang's psychotic son kidnaps their client's daughter, Mason's expert extraction skills are put to the test as the danger level in tiny Kinache, Florida notches to the boiling point.

It seems their client has more family secrets than Shee and Mason counted on...

"Think Stephanie Plum goes to Florida. With Jack Reacher. Highly recommended." — ⭐⭐⭐⭐⭐ Carmen Amato, bestselling author of the Detective Emilia Cruz police series and 30-year veteran of the Central Intelligence Agency.

Meanwhile, on the other side of Florida in Miami, Naval Academy graduate and Loggerhead Inn receptionist, Croix, has muscled her way into an FBI-backed art theft case alongside resident con artist, retired Army Captain, Ollie.

Secret family histories and dark obsessions twist both missions until they reach their explosive, gripping conclusions.

Not everyone will survive.