The Girl He Needs (A No Strings Attached Series Book 1)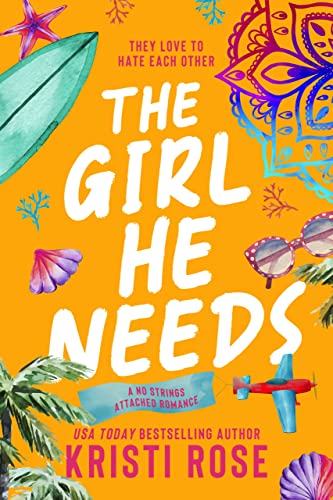 The Girl He Needs (A No Strings Attached Series Book 1)
by Kristi Rose

Three reasons I'm getting in a car with a stranger by Josie Woodmere:
My piece of crap car is on fire on the side of the highway.
The guy in the truck doesn't look like a murderer… in fact, he's hot.
Even if he tries something, I'm confident I could take him.
Hottie in the truck, Brinn McRae turns out to be straight-laced and so not my type. Plus, I'm not looking for romance. I have to find a job and my estranged brother.
The universe must have different plans because the first job my Daytona temp agency sends me to is Brinn's flight school. And if I thought we weren't compatible before, working in his small office makes me question my feelings. The only problem is I'm not sure if I want to loosen his straight-laces or choke him with them.
I don't know if he's the man I want, but I'm positive I'm the girl he needs.
Escape to Daytona Beach, Florida in this enemies to lover romance. The Girl He Needs is the first book in the No Strings Attached Series but each book can be read as a standalone. Only, you'll love this group of friends and want to share in their journey for love, happiness, and a few good laughs.
Read more novels from USA Today Bestselling author Kristi Rose
The No Strings Attached Books
The Girl He Needs
The Girl He Knows
The Girl He Wants
The Girl He Loves